Let QBank be the
heart

of your creative content machinery

With QBank as your single source of truth, you can easily create and distribute your creative content. By integrating your content production tools like the Adobe Creative Suite you'll get a fully integrated content machinery.
Facilitate collaboration with in-house teams and external agencies
Building a content machinery involves many stakeholders, with QBank you tie it all together with best of breed integrations, campaign management features and extraordinary collaboration possibilities.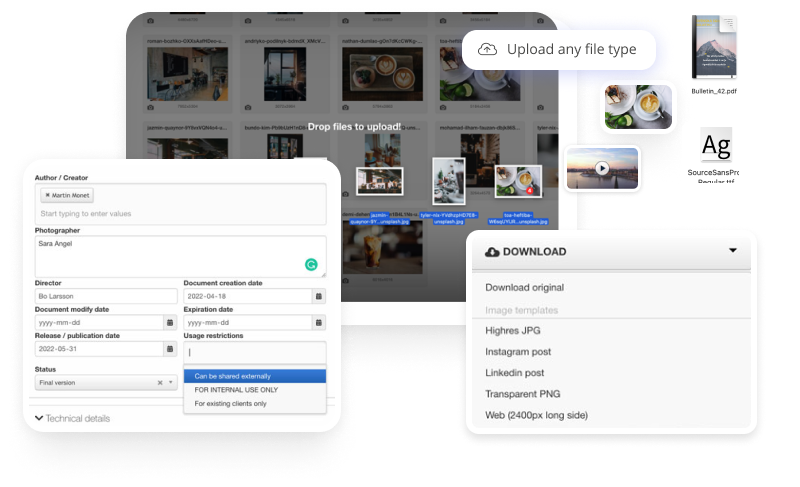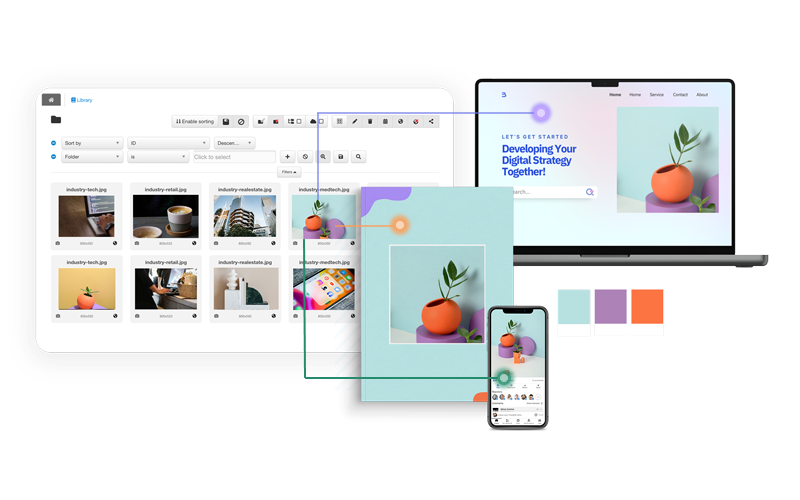 Keep control and ensure brand consistency
Everyone working in content production knows how important it is to use on-brand images and messaging to deliver a consistent customer experience across all touchpoints. With a DAM you will not only stay in control of what is being used where, but you can also help the rest of your organization use accurate templates, logotypes, and imagery in your communication.
Your DAM content hub
Let QBank be the heart of your entire content marketing machinery. A place for storing original files, managing user rights, and enable automated workflows for distributing content in all your distribution channels. Not only saving you time, but also allowing for content repurposing and an easy overview of what content needs to be created and where it will be published.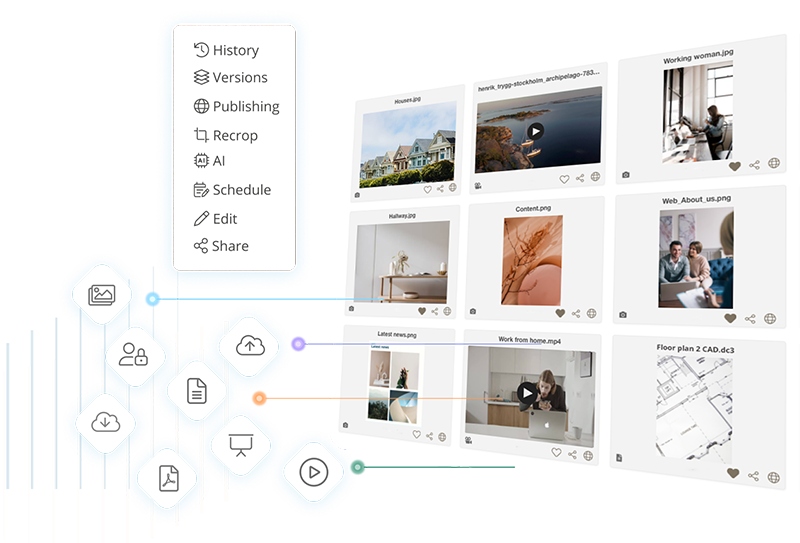 The creative go-to tools to integrate with