Build digital capability and
future-proof

your operations with QBank

As a healthcare company you need to comply with the latest regulations and make sure that the data you share is kept secure. Learn how QBank can help in building more efficient workflows and keep your digital assets organized and safe.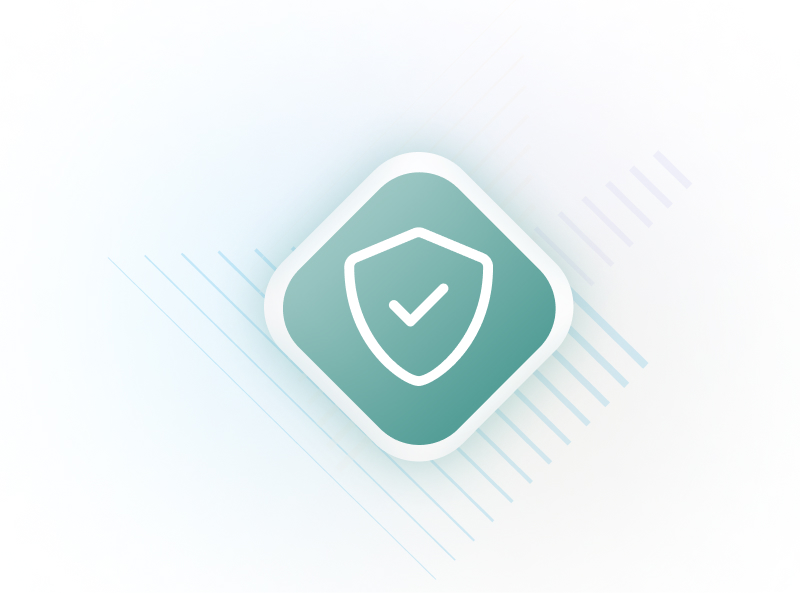 Securely

store sensitive information

You can use QBank to protect sensitive assets through encryption, password-protected shared links and controlling user rights. Set expiration dates on assets that are only meant to be shared for a certain period of time and setup automatic workflows to gather consent agreements.
Version and user control
Using QBank your team can make sure the latest version of an asset is the one being used. You can easily tag which images should be used on your website, in materials, with certain teams or external partners. You set the rules and decide who can do what so that only relevant content is used and sent out to the right channels.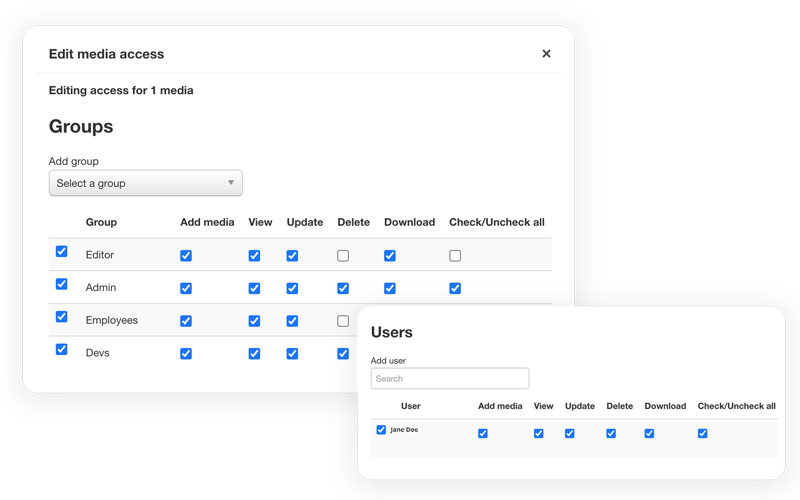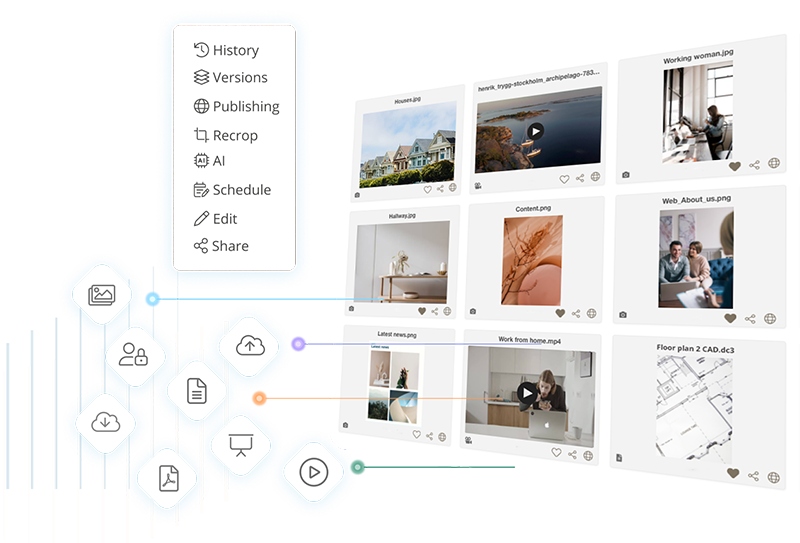 Support your teams with a centralized hub
With QBank you can give your teams easy access to your digital assets in one centralized hub. Set up review workflows to approve images before they are released, distribute across multiple platforms at the click of a button, or download files in different formats. All your brand assets in one place! Uploading is simple and fast, just drag and drop your files.