Enable
marketing automation

with QBank

With QBank there's no longer a need for tedious task of recreating one image into different formats for your social media channels and CMS platforms. Use pre-determined templates and export your images in the correct size, every time. Using our feature banner builder you'll be able to create personalized e-mail marketing at scale.
Brand consistency throughout your marketing efforts
Integrating the different parts of your martech stack is an efficient way to shorten time-to-market. Adding automated workflows and streamlined content machineries will save you both time and money. With QBank as the single source of truth, you're able to connect everything into one marketing entity.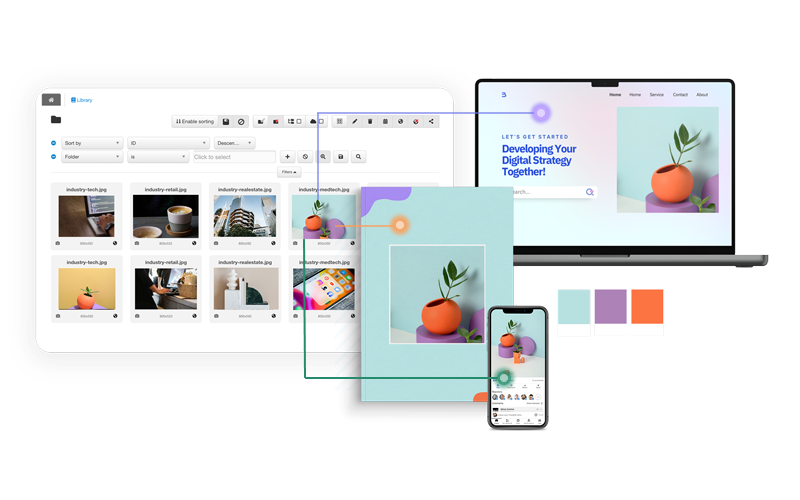 Build an integrated marketing eco-system
Creating social media content involves spending a lot of time on creating different size versions of images and videos. When every platform has its own size formats it can take up to 20 different size version of the same content. With QBank you pre-determine every format and render them automatically…within seconds.
Create personalized e-mail marketing at scale with QBank
Manage your personalized marketing e-mails with our feature "Banner Builder". Making sure your email campaigns are automatically connected to a personalized offer with the right images, custom for each recipient.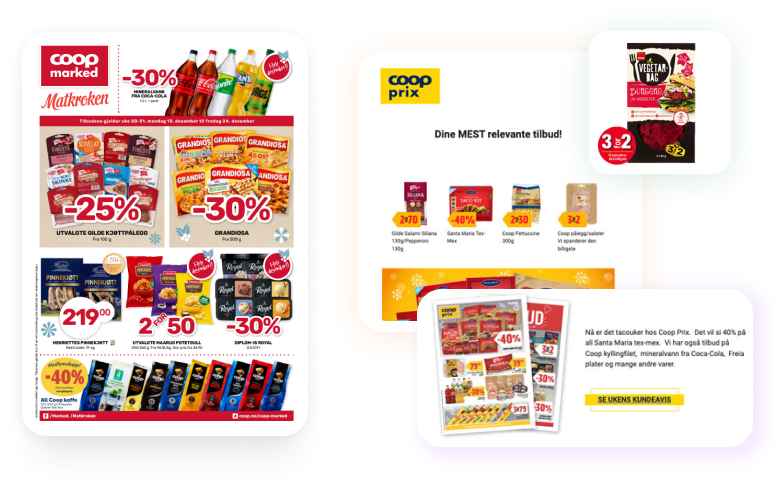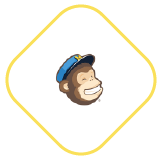 Mailchimp