QBNK Company AB (QBank) and Struct A/S (Struct) have entered a strategic partnership to meet the market's growing needs of Digital Asset Management (DAM) and Product Information Management (PIM). Together they will proactive and strategically approach the market.
In line with QBank's earlier announced partnership focus, we are excited to announce our partnership with PIM vendor Struct. Together we aim to approach the market with our integration possibilities and collaborate in joint marketing activities.
Struct is a Product Information Management (PIM) vendor with headquarters in Denmark. Struct is a technically modern and user-friendly PIM-system and can easily be integrated with other tools, like QBank. Struct has its main customer base in the Nordics and are working close to system implementation partners for end-user implementations.
"We're super excited to be able to work with QBank on this state of art integration and thereby helping our clients and users manage their product media files more efficiently with the powerful features that Qbank brings to the table when it comes to Digital Asset Management", says Per Orloff Poulsen, Partner Sales Specialist.
QBank's increased strategic focus on partner collaborations, both as a market channel and for customer implementations, is starting to show in joint business opportunities. A few months back we added a Partner Manager to the team, working full-time on partner collaborations and building QBank's partner program.
"The partnership with Struct is perfectly aligned with our partner strategy and enables us to reach joint clients to build best-of-breed implementations. We have similar target audiences, and our tools are a great fit for complex enterprise needs and requests. This is so exciting and we are looking forward to planning several joint marketing activities for the fall", says Johanna Torstensson, Partner Manager at QBank.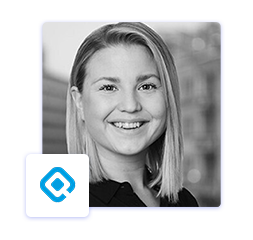 Learn more about the integration here >>
For more information:
Johanna Torstensson
Partner Manager
Tel: +46 76 647 51 07
E-mail: johanna.torstensson@qbank.se