Let QBank DAM maximize your
Struct PIM

investment

With QBank's integration for Struct PIM (Product Information Management), you will get in full control of the entire lifecycle of your products.

With the possibilities added by the DAM, your PIM can focus on its core functionalities and leave the management of your product assets to the DAM.

With advanced metadata management you can add automated workflows to fit your business processes and rules, giving you consistency and a shorter time to market.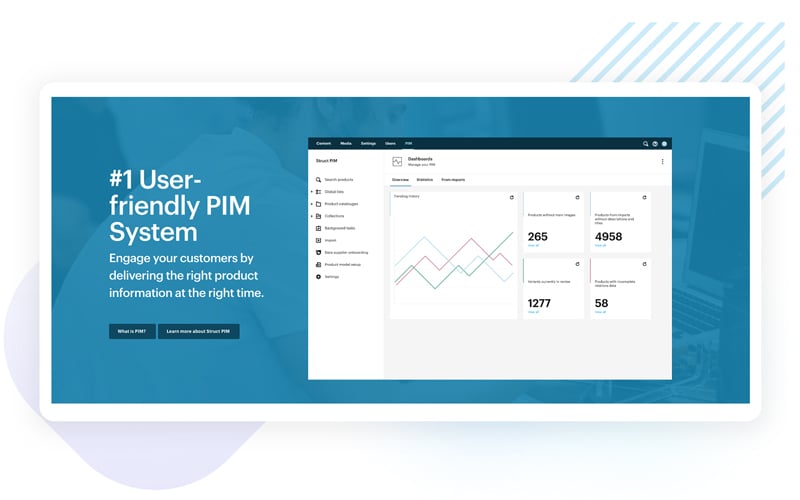 QBank integration for Struct
The integration QBank provide to Struct aims to turn your product lifecycle more efficient. With smart workflows, sharing of data and automatic set-ups, you will save time and can share accurate product images and information with your markets faster. The integration can be customized to fit specific needs and requirements, and we are committed to delivering a scalable and future-proofed integration for you.
Control
Right asset in the right place is key, especially if you have multiple markets and distribution channels. You need to be in full control.
Workflows
Setting up both your PIM and DAM with a strategically thought-through metadata scheme is inevitable for creating automatically workflows and business rules - saving you time and money.
Consistency
Not being on-brand or being inconsistent isn't an option if you aim for success. Stay on track and on-brand with QBank.
Efficiency
Building an integrated ecosystem and best of breed stack is key in reaching ROI and shorten time-to-market.
Book a demo
Fill out the form below and we will get in touch shortly to schedule a time for your demo.