A DAM can range from a simple image repository to a mission-critical business solution. An advanced metadata structure is essential when you have a large number of assets and one of the reasons why is that it can enable automation. Spend less time on mundane tasks and more time doing what you love.
The foundation to your metadata structure is the key, that is what you've learned and hopefully taken with you from Part 1 and Part 2 of this blogpost series. Otherwise have a look at it before reading part 3. In this post you will learn all about the complex business rules and automated workflows you can build once the foundation is in place.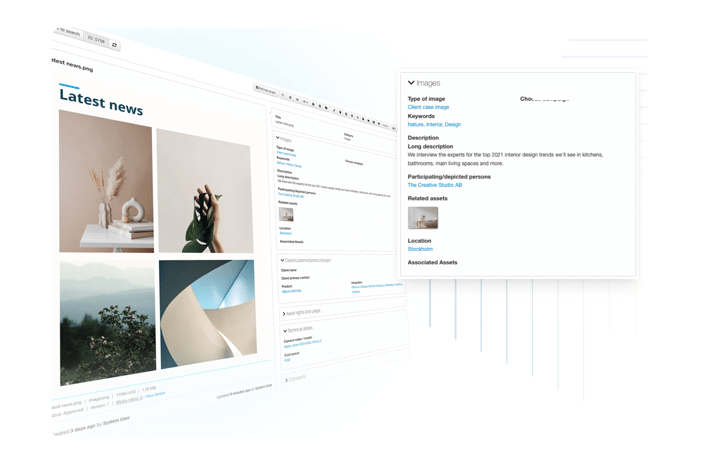 Transform your DAM into a mission-critical business solution with metadata
Being able to automate tasks is one of the core functionalities of a complex DAM system like QBank. Once you have your metadata in place, you can start building and configure specific rules for different types of assets based on that very metadata and metadata structure. For example if the metadata equals "X" then "Y" or "Z" should happen. This is based on the unique needs of your business and can look very different for different companies.
Examples of Business Rules & Automation
Let's look at a few practical examples of automatic tasks and business rules that can be set up based on metadata:
Request and Receive Consent: If an image is featuring a person and that person is tagged by name, QBank will automatically send an email request for image consent to that person. Once the consent is received it will be automatically attached to the image as metadata (a field saying Approved by Name Name).

Publishing product images: If a product picture contains code X, it should be sent to person Y for approval. Once approved, QBank should automatically pull metadata from the PIM and publish the product image in four different formats to two publishing channels (CMS and E-comm).

Automation for expiration dates: For any marketing images tagged with certain digital rights, QBank should automatically send a notification e-mail to person Y four weeks before the asset expires.

These are just three examples of the kind of automations that you can set up in QBank once you have your metadata in place.
The complexity of QBank's metadata structure is something that sets us apart and it is something that our users and clients can truly benefit from. Far from just being an image bank where you store your digital assets, the QBank platform becomes an integral part of the way you run your business more efficiently.
It's something we all want, isn't it?
Make it happen, book a meeting with one of our DAM experts to take your first step towards becoming a metadata queen or king!