When images, videos, documents and associated metadata is created in a number of different places, and needs to be directed to multiple channels - having one central hub that can handle both the inflow and outflow of assets (and metadata!) can not only save a lot of time, but also work as a safeguard making sure the right material is made available in the right channels.
QBank DAM is a vendor neutral system with a powerful integration API that allows it to be connected to third party solutions such as CMS:es, PIM systems, workflows for print management etc. In addition to the API, there are also a number of ready-made connectors that plug directly into leading enterprise solutions such as Episerver, Sitecore, inRiver PIM, SharePoint and others.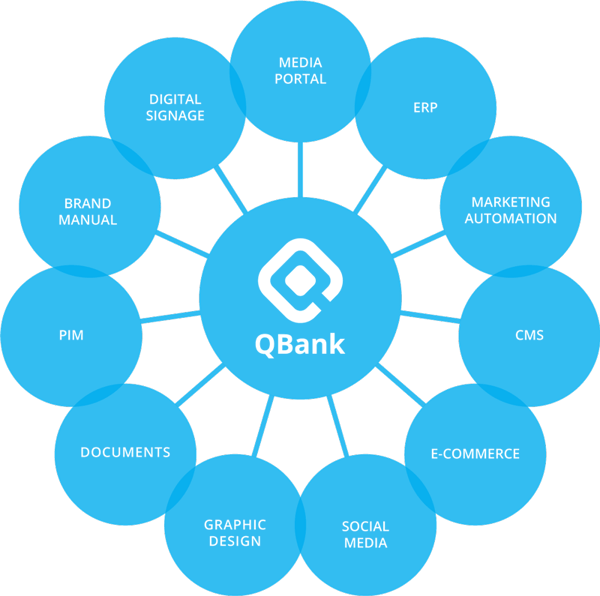 By implementing an existing connector, powerful and efficient workflows can be created that automate many of the tasks that would otherwise be carried out manually. The result is an automated workflow that is both faster and less prone to human error.
Finding and using the right tools can be the difference between success or failure, and buying into one-vendor-does-all can be a risky undertaking. QBank DAM allows you to use one vendor for your external website, maybe another solution for your campaign sites, and a third one for e-commerce.
Our latest integration with Intershop, a pioneer in enterprise e-commerce solutions is just another example of this.