Time to introduce a new cool feature that will be a great support in your tagging and metadata work, meet QBank's facial feature.
Our Developers have been busy this month and have given us yet another new feature. This time is a hands-on metadata enrichments feature that will support you in tagging assets.
Add Google Vision to your DAM
With our feature based on Google Vision, there are several great takeaways for you as a QBank user. With one click you will gain a list of keywords to tag your image with, based on what's in your picture. Sounds amazing, right!
Suggested keywords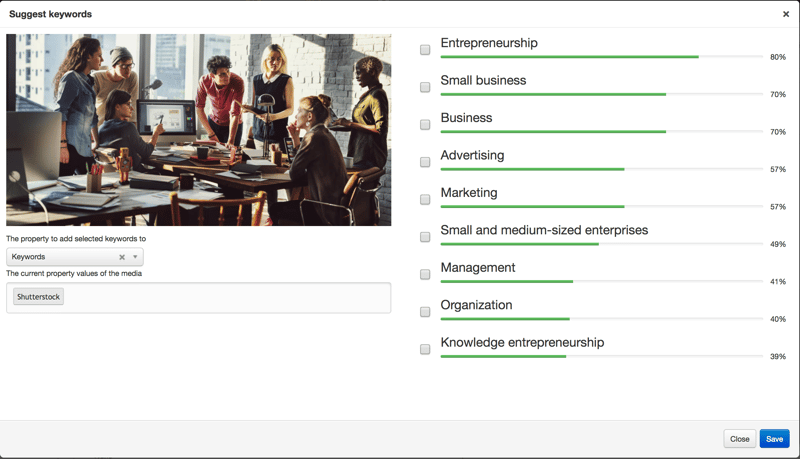 This is a view of what it looks like in QBank. This is a stock image of a group of people with the proposed keywords on the right. In this view you can also see the keywords that your image is tagged with by now.
Of course, this isn't the only application of the tool. You can also use it to automatically tag all uploaded and future media that contain people, faces, or other interesting objects. Together with our new image point of interest mapping, these features can be highlighted visually on the media preview.
We can also find pages on the internet where a certain image has been used. If you expose a lot of images on media portals, this will help manage so no images are being used against terms and limitations.
This feature is a QBank Add on. To learn more about this feature book a demo and we'll give you a presentation.