How do you go about building that perfect Martech Stack? Integration is key and two important part of a successful e-commerce Martech Stack is PIM and DAM. Not everyone believes they are both needed – here's how they do complete each other.

Well, if a PIM is king of product information, a DAM is king of assets such as product images.
In April, we had the opportunity to visit the e-commerce event PIMPoint Summit 2017. An always interesting crowd to engage with. The theme of the event was micro moments and there were a lot of inspiring speakers on stage. Here is a great summary by our partner Consid's Patrik Zenno.
Integration
For an e-commerce company, a great PIM is essential to handle product information. The PIM gathers pack shots, action photos, and certain campaign assets. This enables the user to keep track of your products and how they are displayed for your customers.
A DAM on the other hand focuses on digital assets and is therefore a great complement to the PIM. Just consider the amount of PIM related digital assets you possess: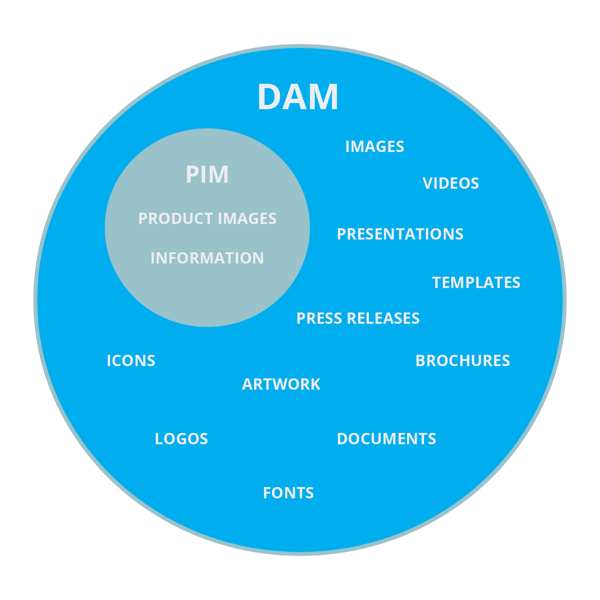 Measuring the impact of your assets
As you know, in order to prove your ROI measuring your impact is everything. A sophisticated DAM can keep track on the statistics for your assets and the market's usage. The DAM will help you to keep track of your product images and embed user and asset rights, in order to control that the right person, publish accurate images in the right channel.
In conclusion, when considering a PIM or DAM, make sure you map out the need for not only managing your products, but for the good of the entire brand. Chances are a DAM will help you in more ways than just managing your product information. Of course, no system holds perfect features that will solve your every need.
At QBank, we know that PIM is no replacement for a DAM. However, we would recommend investing in both. Let PIM manage your product information, but have DAM manage all of your assets.
Future investments
Also, make sure it is possible to integrate the tools to ensure a smooth workflow between your investments now and in the future. The chances are that you will communicate even more with photos and videos in the future and that your digital assets need a proper tool to be managed in.
We have an integration for inRiver PIM that is supporting several large organizations with promoting their product material. The integration is tailored to fit the customers' specific needs and therefore it differs in its technical setup. However, the basic functions are the same, we share images and metadata in between the two systems. Check out how Coop Sweden and Dometic Group does it.