The Board of QBNK Holding AB (publ) in accordance with the Company's articles of association consist of at least three and at most ten members, with not more than four deputies. The Company's Board consists of five members, including the Chairman. The current Board was elected at the General Meeting in April 2023.
The Board's work is governed by the ABL (Aktiebolagslagen), the Company's articles of association and the rules of the Company's Board of Directors. The company's rules of procedure stipulate, among other things, the division of responsibility between the Board and the President. The board always suggest principles for remuneration to the CEO.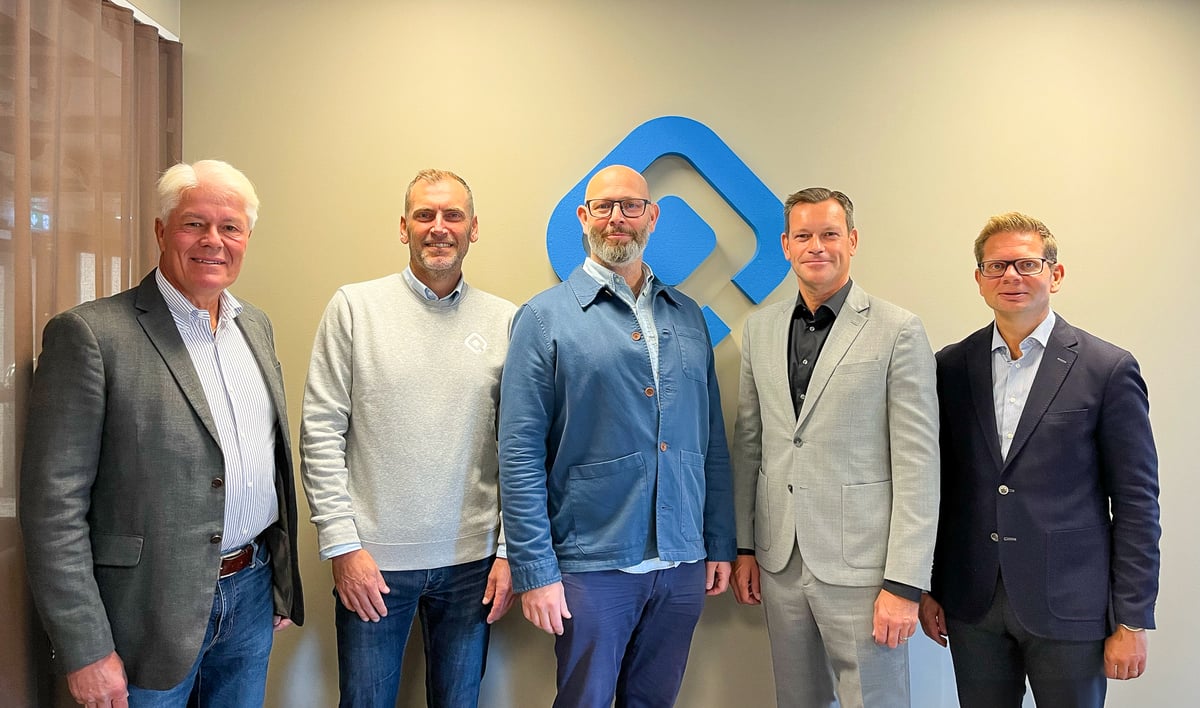 Introducing the board members
Kjell Duveblad
Chairman of the Board (b. 1954)
Kjell Duveblad has an MBA from Stockholm School of Economics. Kjell has had a successful career within management and sales, and had several management positions at companies like IBM and Oracle. Today, Kjell is active as a board member on several company boards, and is also active as an investor.
Fredrik Grevelius
Fredrik Grevelius is an economist with work experience mainly auditing, equity research and asset management. Fredrik is Chairman of Svevik Industri and Thatsup and Board Member of HomeMaid and Veteranpoolen. He has been Chairman of Royal Design, CEO of Investment AB Öresund and Board member of AcadeMedia, Acne Studios Holding, Bilia, Carnegie Holding and SwitchCore.
Andreas Gindin
Andreas is an experienced entrepreneur and has founded companies like Besedo, a world leader within content moderation solutions for market places. He have been active within the fileds of sales and market development in growth and SaaS companies like Assently. Today, he is an active board member of Veteranpoolen and HomeMaid, publicly traded companies on Spotlight Stock Market. Andreas has studied Psychology and Economics at Lunds Universitet and has en DIHM exam in Business Communications from IHM Business School.
Per Ekstrand
Master of Science in Industrial Engineering & Management from Chalmers University of Technology. Per has a background as strategy- and management consultant from an international boutique management consulting firm where he also was partner during 2008-2015. His prime responsibilities were customer segments business services, technology, media, and telecommunication. Currently Per combines investments in primarily listed micro cap growth companies with his own consulting business. Per Ekstrand is also Chairman of the Board of Ekstrand Corporate Advisors. His previous board experience include Human Care and Mobile Payment Solutions.
Jacob Philipsson
Jacob has over 25 years experience from the software industry. He has previously held senior positions at Ericsson Hewlett-Packard (EHPT) , Oracle and Datscha. Jacob held the position of CEO at QBank between january 2021 to september 2022.