What is Digital Asset Management?
Streamline the management of images, videos, presentations and all other digital assets and integrate with your favourite tools.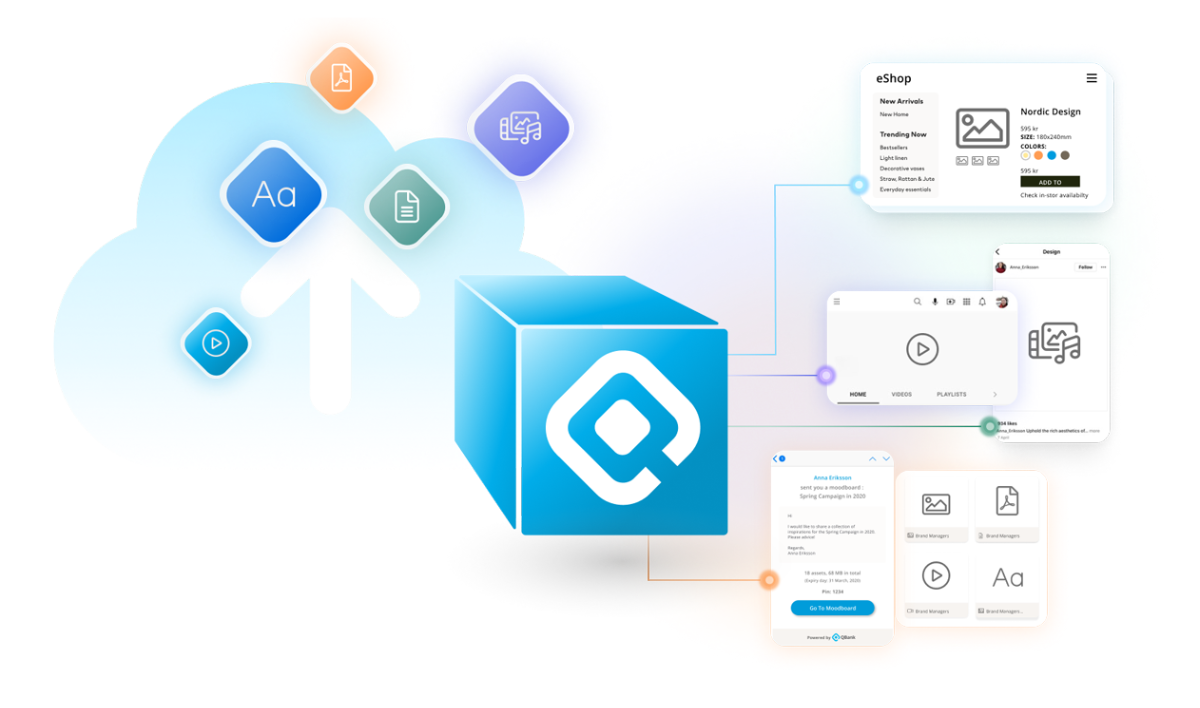 Storage
Centrally storing your images, videos and marketing material are essential in an effective management of digital assets.
Manage
Organize and structure your assets according to your marketing processes. Add automated workflows, integrations and tailored solutions.
Publish
Publish your content to multiple communications channels and evaluate your marketing efforts from within QBank.
Control
During your DAM process you are in full control of your assets, how they are used and by who they are published or downloaded.
CORE BENEFITS WHEN IMPLEMENTING A DAM

With a DAM as a centralized hub you will have one single tool for creating content, control and track content usage as well as automatically distribute content for interactive communication.