The Digital Asset Manangement
metadata

guide

Download the guide to get a better understanding of how an enterprise metadata management structure can support your performance and analytics.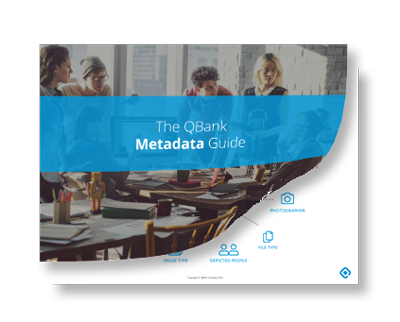 What can an enterprise metadata tool do for you?
"A file is not worth much without metadata"
A bold statement, but metadata is just as important as the file itself within your DAM tool. Without metadata you will not have instant findability, security or analytics necessary. An enterprise DAM needs its metadata tool to enable functionalities like automatic workflows and artificial intelligence (AI).
In QBanks metadata guide you will learn about;
Metadata strategy
Naming conventions
Metadata schema
Submit the form and we will send you copy!
Enjoy!