QBank integration for Microsoft Word
Instant access to approved images and templates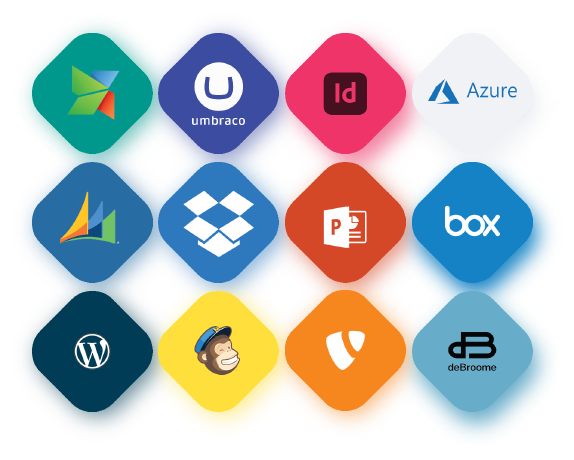 Ensure brand consistency
Consistency is key when it comes to building and maintaining a strong brand. Ensure that your teams are using the correct templates making them available from within the QBank connector window in Word.
Accurate images and templates
Share your brand guidelines, logos, illustrations, and fonts with all your stakeholders.
Make sure everyone uses right templates
A marketer's worst nightmare – missuse of brand logos and stock photos in corporate presentations – stay in control with a Word Integration.