QBank connector for Chrome
Accessing your images has never been easier. The QBank Chrome Connector gives you one-click access to images from your QBank system, in your Chrome browser. Simply drag and drop your images into emails, documents, and more.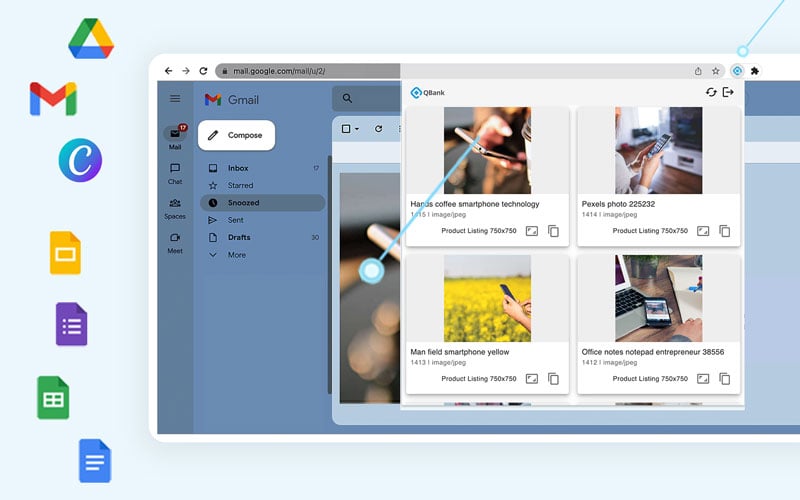 Ensure brand consistency
Consistency is key when it comes to building and maintaining a strong brand. Ensure that your teams are using correct images and logos.
Instant access in your Chrome browser
Simply open the connector window and enjoy instant access to approved images. Drag and drop the images or insert the image via a link.
Formats and templates
In the connector window, you can search for and filter assets in QBank, as well as choose from your pre-determined template formats.