QBNK Company AB, global provider of enterprise Digital Asset Management SaaS solution, signs framework agreement with a Swedish global company within the industrial sector.
The Company, a Swedish global industrial company, is an ideal customer for QBank's enterprise Digital Asset Management (DAM) solution. QBank and the Company have entered into a framework agreement for the delivery of Digital Asset Management services for the Company and its subsidiaries.
The Company has chosen the enterprise package of QBank DAM with multiple integrations and additional enterprise features like consent and privacy management, AI package, and external Media Portals. The solution will be delivered as soon as initial workshops and configuration details have been set during the beginning of the fall. The framework agreement makes it easy for the Company's various operations to get started with QBank, which contributes to joint management of digital files and facilitates collaboration internally between companies and operations, but also for external partners.

"We are incredibly excited to add this company to our customer portfolio. Global companies with operations on multiple markets and with complex organizational usage are a perfect fit for our flexible enterprise product", says QBank's CEO Anna Gomes.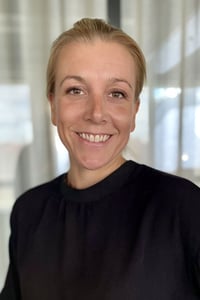 About QBNK Holding AB (publ)
QBank's mission is to provide companies and government agencies cloud-based products and services in Digital Asset Management.
The ticker symbol for the stock is: QBNK
ISIN code of the company's shares is: SE0007278726
For more information, please contact:
Anna Gomes - CEO
QBNK Holding AB (publ)
Tel: +46 8 459 99 00, Email: anna.gomes@qbank.se

Download the Press Release (PDF)