Stadium uses QBank to power their
omnichannel

content strategy and

facilitate

collaboration

A fast-growing company, Stadium uses QBank as an efficient cloud-based system, with streamlined workflows where the marketing team can easily search, find and track digital assets.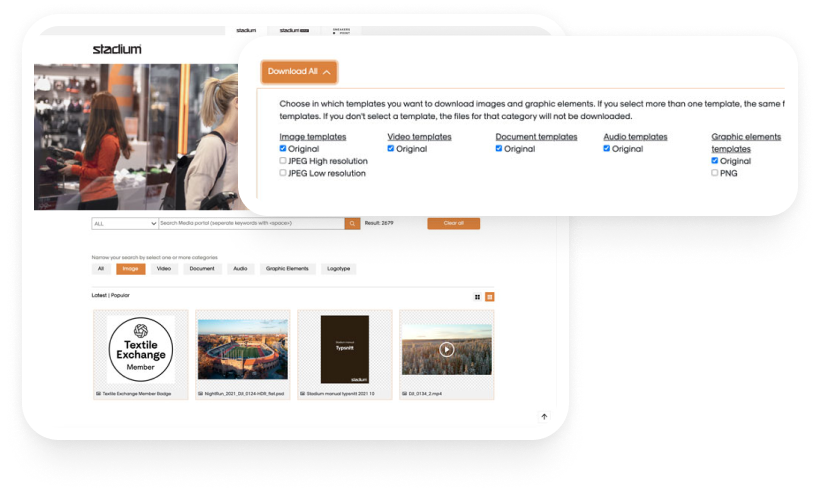 Background
Stadium (Stadium group) is one of the leading sports retail businesses in Europe. Consisting of the concept Stadium, Stadium Outlet and Sneakers Point. Stadium Group has a total of 180 department stores across Sweden, Finland, Germany, and Norway as well as e-commerce. Stadium contacted QBank needing a sustainable solution for storing and distributing large files and digital assets. Their local file server system did not have an efficient search function and finding the right asset was time-consuming. There was also a problem with duplicate files taking up unnecessary space.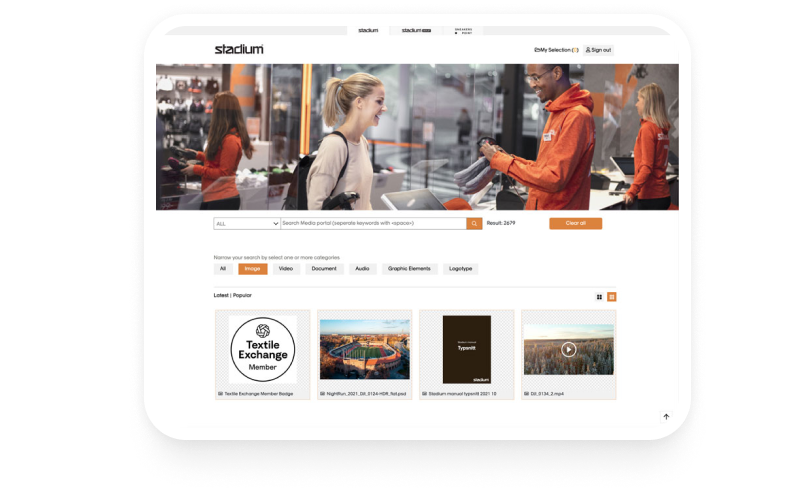 The solution
Using QBank as a centralized hub, Stadium has regained control of its digital assets. Using the integrations with InDesign and Photoshop they have been able to streamline their content creation process. Duplicate files and images are identified through file comparison, image recognition, or filename, eliminating the risk of duplicates being stored. The mood board feature helps the marketing team set up easy collaboration and file sharing with external agencies.