5 tips on getting
started

with DAM

Download our 5 step guide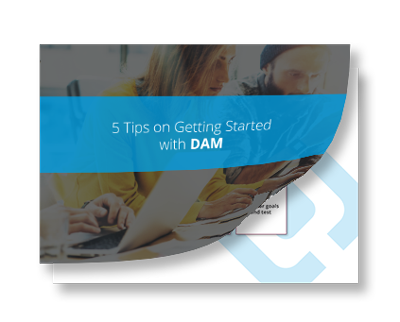 How to get started with Digital Asset Management
In today's digital landscape it is crucial to be consistent, fast and accurate in your delivery. Increasing demands on delivering high-class digital experience is more relevant than ever.
Identifying that you are in need of a DAM solution is a great step to managing your digital assets better.
Given the amount of time and money we spend on creating and distributing assets for marketing, technical documentation and so on, investing in a DAM and reach ROI is not impossible at all.
This guide aims to give you five tips on getting a good start on your DAM journey.