A tool that many of us uses, is one for making presentations. It could be PowerPoint, Keynote or Google Slides, but the set-up and preparations are the same. In this blog post we give you some great and simple ways to run them better.
Here are some tips from our partner and PowerPoint expert Background.
Focus on the audience
When you are setting up your presentation you need to focus on the right target, the audience. This might seem obvious to focus on the those who you are presenting to, but far more use it as a support for themselves. By adding one to many bullet points to the slides it looks more like documentation then a presentation. Try to shift focus and have a look at your bullet points with those eyes.
You should be confident enough to let your presentation work as a complement to the audience, and not yourself.
You've got 3 seconds
Your slides are a bit like billboards on the side of the road. You have approximately three seconds to get the viewers' attention. The same goes with a presentation slide.
That is why it's a waste of time to fill your slides with too much information. Look at the slides below, which one can you process in three seconds?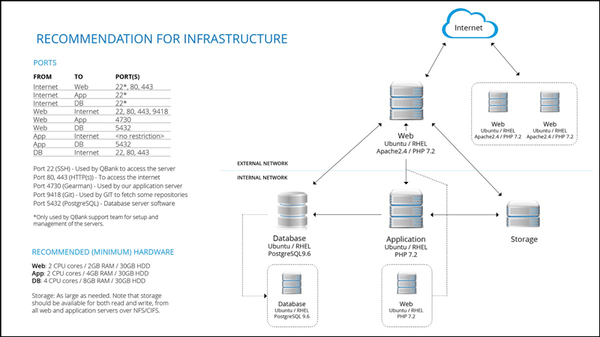 What about documentation?
After a company presentation or a keynote at an event, it's not uncommon to send out your presentation to the audience. This is a great way of helping the audience to remember what was said. Now, it's a good idea to send a longer version of the presentation you previously showed.
When you are preparing your presentation, try to make the documentation first. Put in all of those bullet points that you are to present, and you want the audience to know. When this is done, make a copy and delete all unnecessary information, to help you hit that three second rule. That will leave you with two versions, one for presenting and one for sharing.
QBank PowerPoint integrations
We have two different versions of integrations for PowerPoint, the PowerPoint connector or the Slide Builder. With the connector you can reach your images uploaded in QBank from within PowerPoint. When you are working with your presentation you don't need to leave PowerPoint to fetch images, they are visible within PowerPoint. A great tool that enables you to control what images and logotypes should be available in PowerPoint.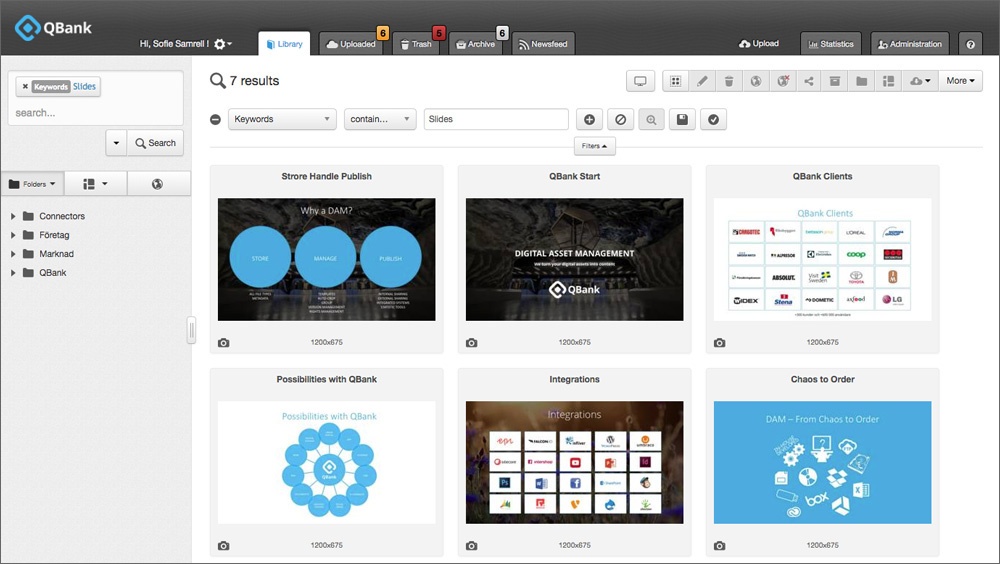 With the Slide Builder you upload separate slides in QBank for your employees to setup their own presentation. Also, a way of staying in control of what slides are being used. This is an amazing tool if you are working on different markets and have a large variety of slides.
Good luck with your presentation!